Beef Broccoli Recipe
Beef Broccoli Recipe
If you love getting take-out beef broccoli, you will fall in love with this super easy Instant Pot Beef Broccoli recipe. In less time that it would take to call in an order & wait for it to be delivered, you can make your own in the comfort of your own home.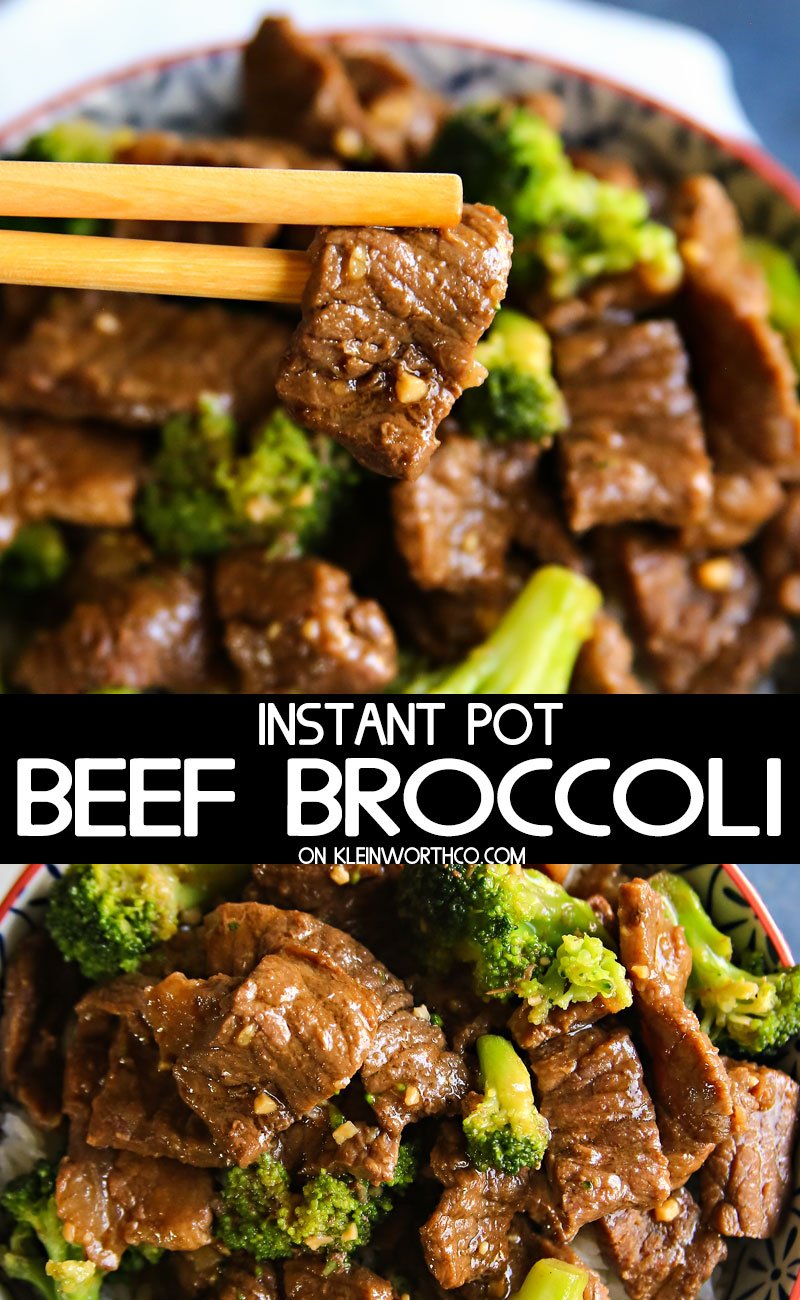 My friends, let me tell you, I love love love beef broccoli. Well, if I'm being honest, I am a giant child & I pick out the broccoli & just eat rice & meat. But that sauce – it's SO GOOD!
So, I'm not a fan of broccoli, never have been. But I do love how it adds to the flavor of the meat & sauce in this recipe. Plus the family goes CRAZY for this dish. Who wouldn't? It's like having take-out quality food in like 35 minutes. WOW!
Beef Broccoli Recipe
This post contains some affiliate links. Click here to read my full disclosure policy.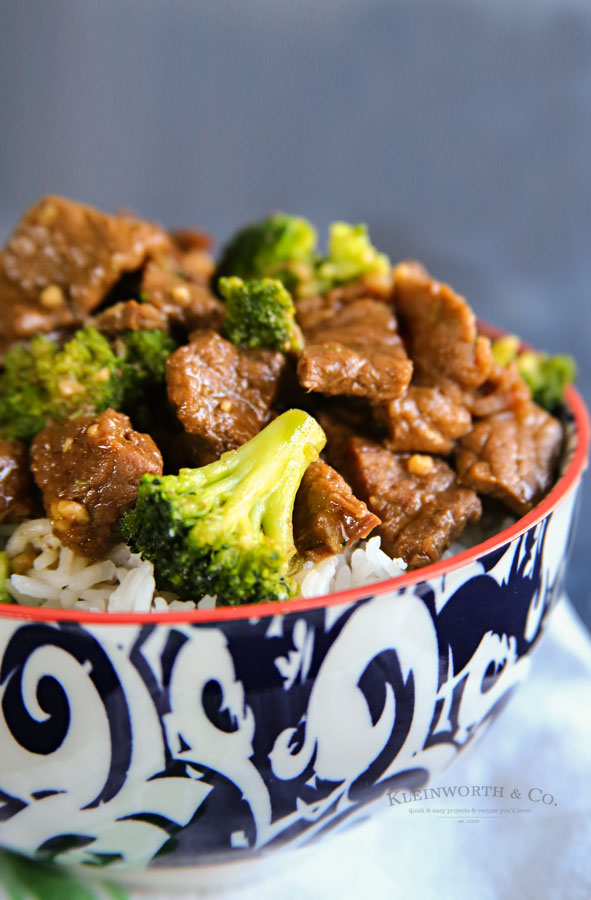 Just LOOK AT THAT! It's just as good as it looks – actually EVEN BETTER! This recipe is great because it is dump & go, which is a big deal for me. I don't like a ton of complicated steps. I want things easy enough that I can pass dinner off to the kids while I wrap up things here in the office.
This recipe is certainly that way. Unlike a lot of Instant Pot recipes out there, this is just as simple as my slow-cooker method. You can't beat that because it is SO MUCH FASTER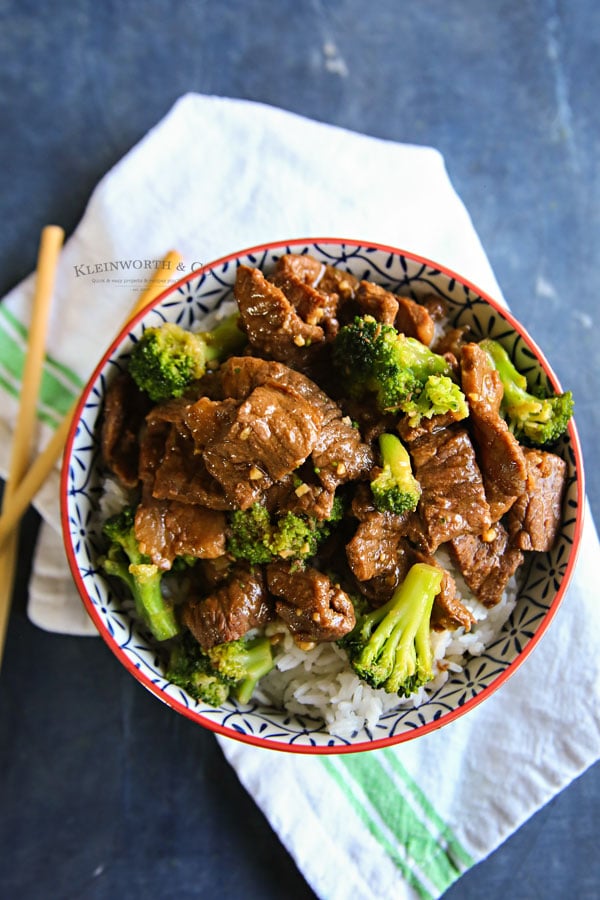 Here are some commonly asked questions
What kind of meat do I need to make Beef Broccoli?
Many people will use flank steak that is sliced across the grain. I have done that in the past with great results. But this time I was quite pleased with this thinly sliced carne asada. It was all I could find at the store & I was already picking some up for another recipe. It really turned out great.
What if I don't have a pressure cooker?
Good news! I you can try my slow cooker beef broccoli which is just as easy. It is a family favorite.
Can I use my Instant Pot to make the rice too?
Yes you can. I would suggest that you make it before making the beef broccoli & just transfer the cooked rice to another bowl while making the beef.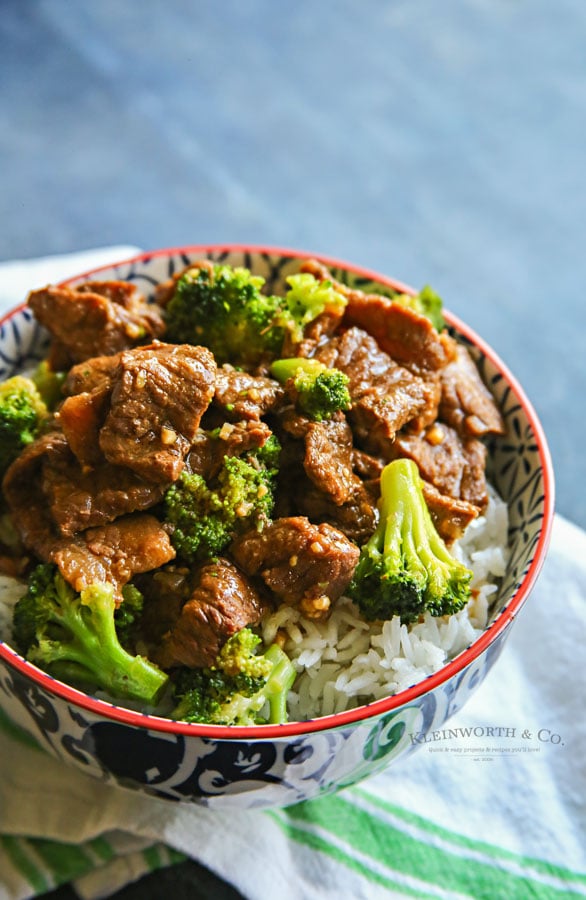 HOW DO YOU MAKE INSTANT POT BEEF BROCCOLI?
Combine sauce ingredients together in a small bowl & whisk.
Add beef to the pot & top with sauce mixture.
Close the lid & cook on manual.
Natural release & then quick release.
Add cornstarch.
Add broccoli.
Serve over rice.
Instant Pot Beef Broccoli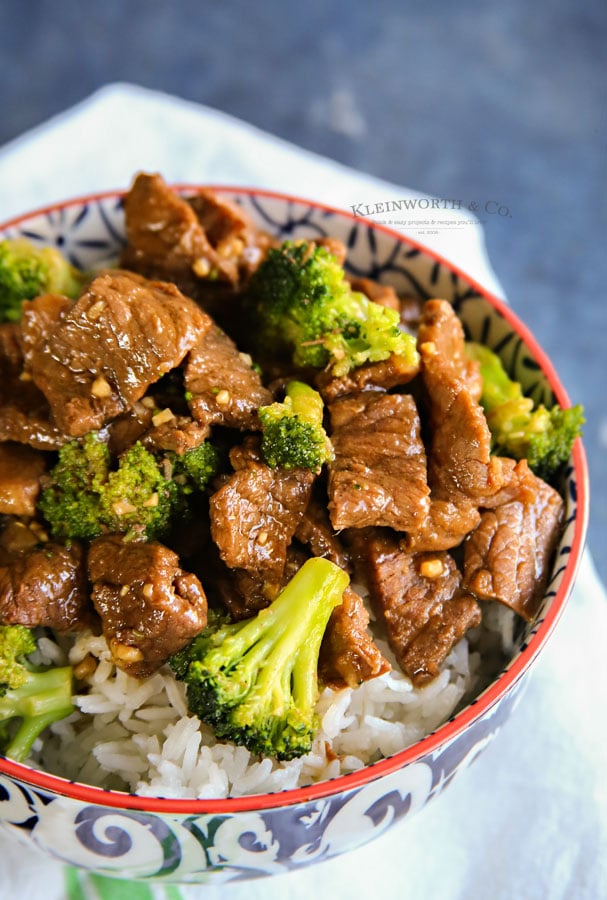 To make this recipe you will need…
flank steak or carne asada
steamed broccoli
minced garlic
soy sauce
sesame oil
beef broth
brown sugar
cornstarch
steamed rice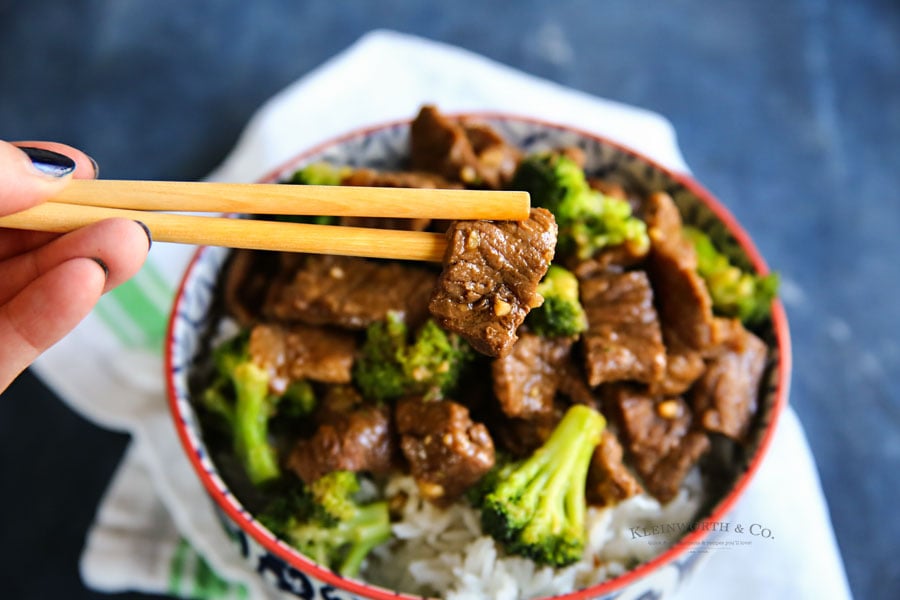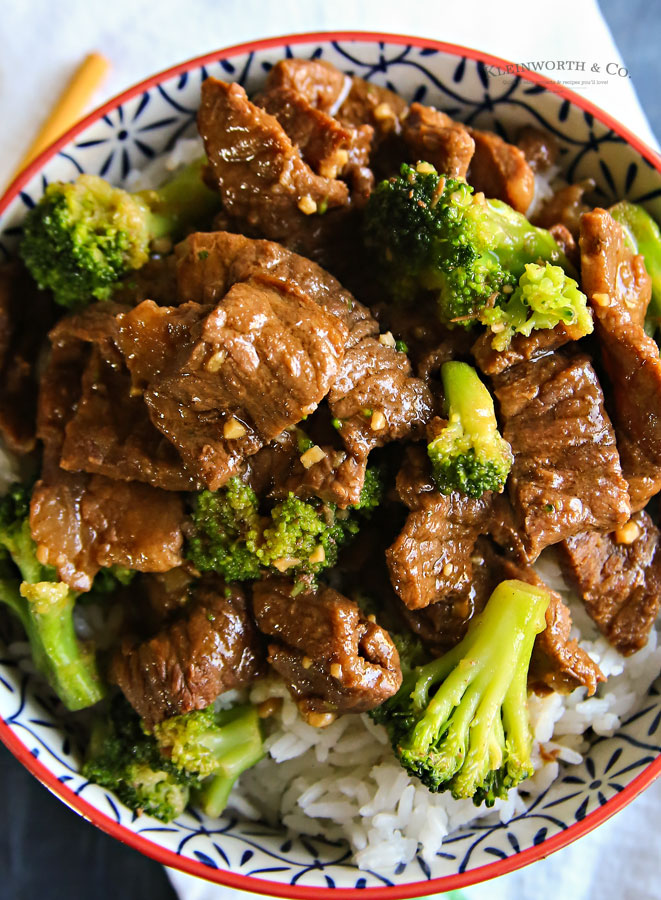 With a recipe this quick AND delicious – you'll never go for take-out again!
Scroll to the bottom for the Printable Recipe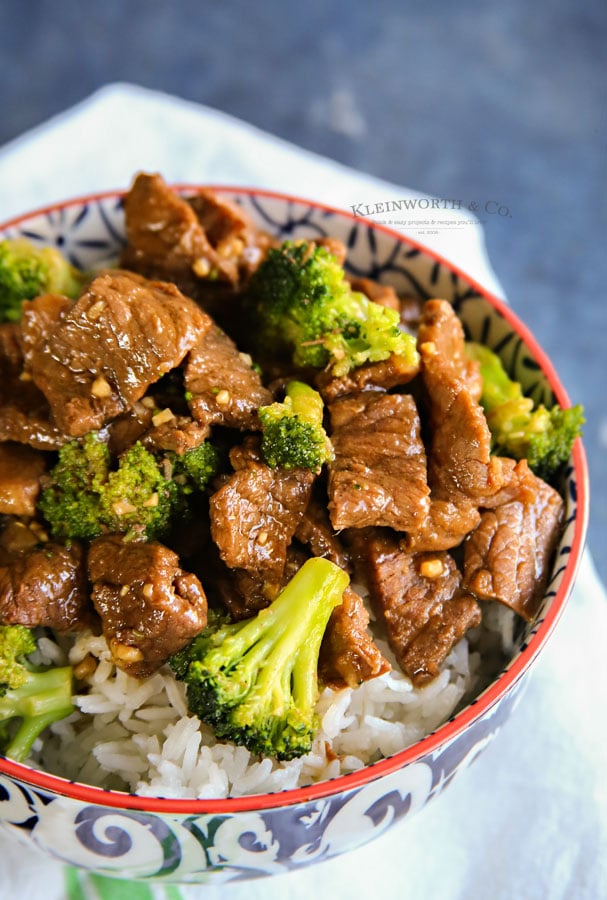 PRESSURE COOKER BEEF BROCCOLI RECIPE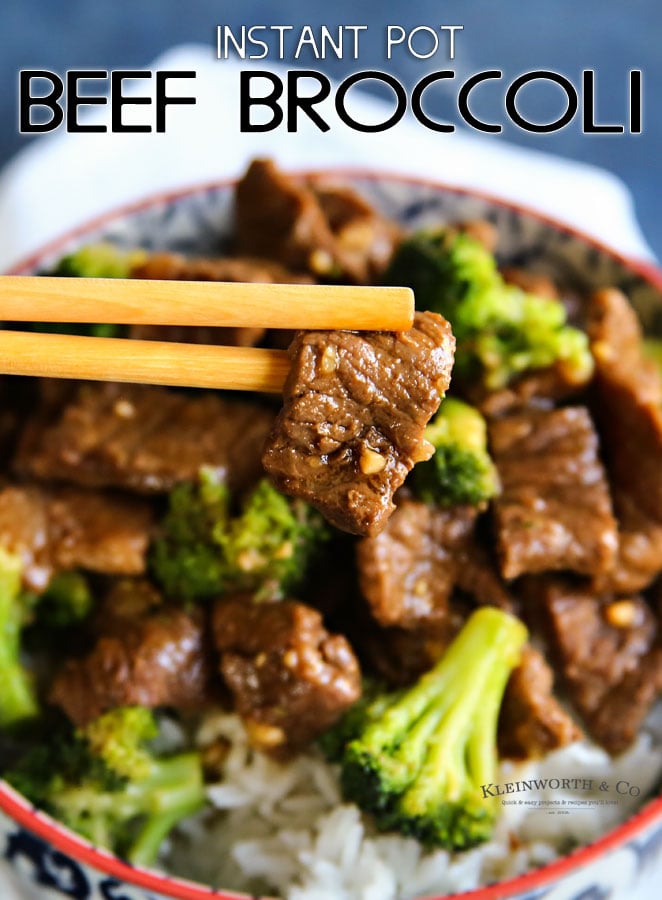 Instant Pot Beef Broccoli
Want a quick & easy pressure cooker recipe that has dinner on the table in just 35 minutes? Check out this delicious Instant Pot Beef Broccoli! So good!
Course dinner
Cuisine Chinese
Keyword beef, broccoli, chinese, dinner
Prep Time 15 minutes
Cook Time 15 minutes
Total Time 30 minutes
Servings 8
Ingredients
3 lbs flank steak or carne asada
4 cups steamed broccoli
Sauce
2 tbsp minced garlic
1/2 cup soy sauce
2 tbsp sesame oil
1 cup beef broth
1/3 cup brown sugar
3 tbsp cornstarch
Side
Instructions
Combine sauce ingredients (except cornstarch) together in a small bowl & whisk.
Add beef to the pot & top with sauce mixture.
Close the lid & cook on manual for 10 minutes.
Natural release for 10 minutes & then quick release.
Remove beef from pot & set aside.
Turn off pot & then turn on sautee
Whisk in cornstarch & stir until sauce thickens.
Add the beef back in & stir.
Add in steamed broccoli.
Serve over rice.